Week 5 DFS Picks by Chol Souders and John Burke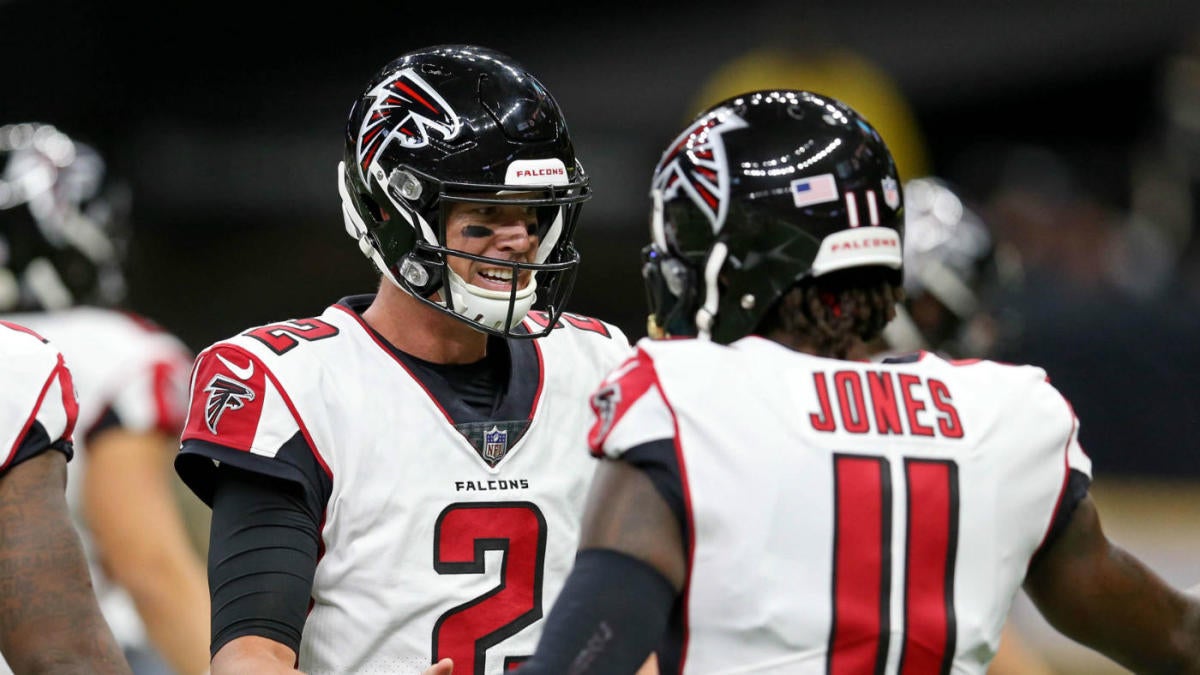 Week 5 is here and it has us all hot and bothered! DFS sites have adjusted their pricing to reflect on field performance to this point and as most fantasy players know, now is the time to attack. The surprise players that have done well to this point are not likely to continue to be at the top of their positions by year end. Year in and year out the final position standings usually consist of the same 7 or so names that over the course of the season accumulate points that lead them to the top of the position rankings. This does not mean that there wont be a suprise or two but historically it pays to invest in old reliables.
Chol's Picks
There comes a time in every season that big players need to step up. the Falcons has a nice victory against Philly in primetime but really havent done much else this year. The offense looks list besides tightend, Austin Hooper. I expect Ryan to go to his receivers often against Houston and this game could turn into a shady shootout. Ryan is going to out up big numbers and be lower owned than most fantasy players would think. Stack him with Hooper and Jones or Jones and Ridley. Under performing here would be a heartbreaker much like when Ryan's Penn Charter team lost 19-12 to Peddie School.
RB- Marlon Mack
***Update: With Mack having a question mark suddenly appear next to his name over the weekend pivot to Fournette, D.Montgomery or David Johnson. All should have comparable success with price tags on the lower side***
Mack is going to be the focus for Colts this week. They need him to have a big game and keep their offense on the field in order to keep Kansas City's offense off. Mack has had a great year so far and I expect this to continue this week. If the Colts can maintain a hold of time of procession they can stay in this football game. Mack will get his opportunities that is for sure.
WR- Julio Jones
See above...It is time to shine for the best receiver in football! Him and Ryan are in a great spot to put up some monster numbers against a Houston Defense that has not done much to make offenses fear them.
TE- Evan Engram
I have always been a proponent of using tightends that have a rookie Qb throwing to them. Rookies tend to use their outlets more often than other quarterbacks. Add in the fact that Engram has been a stud all year and if the draft happened today he may be the second tightend off of the board and its a no brainer for this week...Engram is the exception to the rule. I believe that he is the real deal and will be at the top of his position by year end.
DEF- Eagles

JB'S Picks
Not the sexiest name on the list. But listen to this fun fact; Brissett is the only QB in the league
to throw multiple TD passes in all 4 games this season. The Colts will have to throw a lot in this
one as I expect as the rest of the free world does as well to be playing catch up the entire game.
Granted they will come out and try to slow the pace with the run, but it will only last for so
long. The Chiefs D surrenders on average 20 ppg to the QB position and over 275 yards passing
per game. Garbage time counts in fantasy folks. Expect the multiple TD streak to continue with
Brissett in this one.
RB- AUSTIN EKLER
I expect there may be some panic with Gordon back and for daily lineups that is a good thing. I
still expect Ekler to be the main back this week against a Broncos team that was just shredded
by the Jags. They have allowed a rushing TD in every game this year and while Gordon may
vulture a TD , I still Ekler getting the work in the redzone in this one. Add in the fact that he has
scored twice against them over the past two seasons and it seems Ekler is poised for another
big game, could it be one of the last big one's? Maybe. But cash in now and start with
confidence.
WR- LARRY FITZGERALD
Kirk. Kirk has been ruled out already for this one with an ankle injury, you can bank on Murray
feeding Fitz the ball a lot in this one. The Bengals stink and cannot cover anyone. They struggle
on the outside as well as the slot and Fitzgerald will line all over the field in this one. I would not
be surprised to see Fitz a sneaky top 10 play this week possibly higher.
TE- TYLER EIFERT
TE position. No John Ross, I fully expect Eifert to score 1 if not at least TD's in this one. Dalton
favors him as is in the redzone, Eifert just missed a one on Monday night. Eifert is a top play at a
thin position at a low cost and is also a good streaming option in season long.
DEF- PANTHERS
the run. I expect them to be able to keep Fournette in check somewhat while daring Uncle Rico
to beat them through the air. While the Jags have done well moving the ball and have been
efficient on offense, they do not score a lot of points. I can see multiple sacks and formations
that will get the best of a rookie QB. What usually happens when rookie QB's get confused are
turnovers leading to goldmine defensive TD. Good Luck this week!!!