Week 2: Fantasy DFS Picks and Start/Sits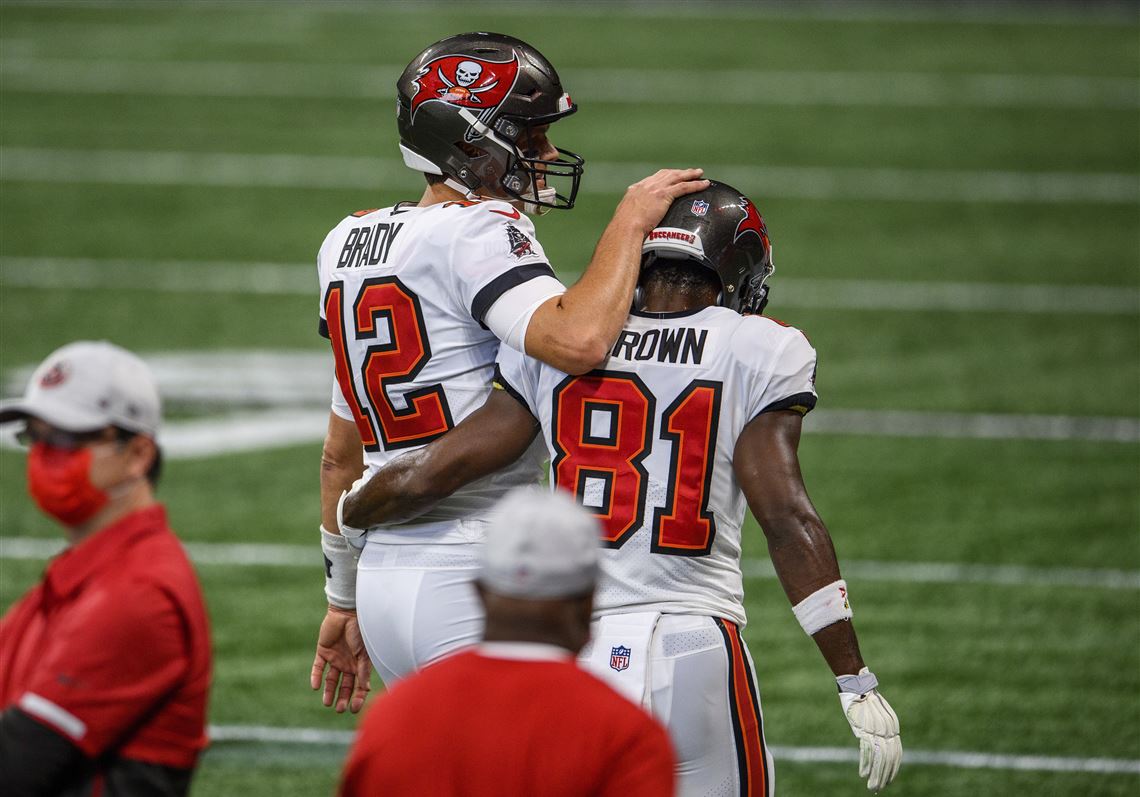 Well that was one hell of a Week 1! From the first game on Thursday throughout the weekend the games lived up to the hype. Having fans back in all stadiums definitely made it feel like real football again. Hopefully, week one was a preview for the rest of the season for us because although we go light on DFS at the start of the season, we still managed to have a decent week and expect tons more success and multiple GPP takedowns this season.
We typically like to stick to GPP plays with this article for the simple reason that we all know to play the GUNS in the NFL. The top players will often lead to DFS success but it is finding that less likely plays that will bring home a big GPP win for you. As we always state, these picks aren't guaranteed. They are simply plays that our algorithm along with our eyes and brains (unfortunately also our heart sometimes) tell us are worthwhile. Some times we will completely strikeout but in the last 5 years we have had success that has grown year over year and this year is when we expect to make our biggest jump yet.
*Picks are based on Draftkings pricing but can be for Fanduel also. If FD specific we will make a note.
Quarterback: (Like most weeks Kyler is a lock play)
Tom Brady: :Look at what the Eagles were able to do to the Falcons D. Now add The GOAT into the mix. This should be another 3+ TD game for Tommy B and most likely 300 yards.
Also in the mix: Justin Herbert, Josh Allen,
Outside of main Slate: Aaron Rodgers should be the Qb 1 in Fantasy this week. Monday night against a weak Lions defense and coming off of a dog shit first game. Arod is going to make people remember that he is MVP.
RB
Nick Chubb: Chubb will destroy the Texans and prove that he is the legit RB1 for the Browns. This week gives season long owners the comfort of knowing they made the right pick.
Also in mix: Miles Sanders, Javonte Williams, Damian Harris
Ultra Sleeper: JaMycal Hasty- Mitchell is the hot pick up this week and he is going to have a very good week and even with Sermon in the mix I can totally see Hasty stealing a goal-line Td much like he did a few times last season.
Wide Receiver:(DK, Diggs, and DHop will all be heavy owned and have success)
Antonio Brown- Look who is back! Brown will be able to exploit the Atlanta defense much like D Smith did for the Eagles last week. Stack him and Brady and although it will be a popular stack it will be worth it.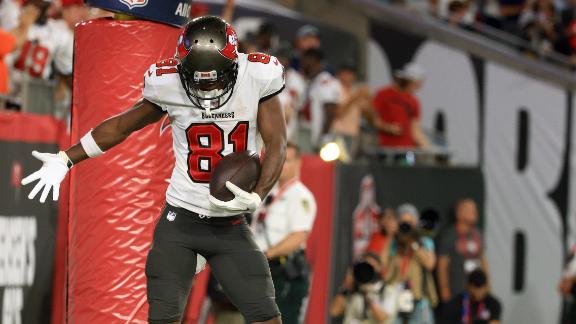 Tyler Lockett- Russ Wilson and Lockett will continue to crush it and will exploit the weak Titans secondary. Load up this stack.
Also in the mix: Brandin Cooks (TyGod loves him), Jamar Chase and D Smith (Rookies are going to have continued success), Marvin Jones (he is Trevor Lawrence's favorite WR so far in preseason and first week)
TE: (If they fit in your budget Waller and Kelce are must plays no matter what but if you need a budget friendly choice)
Dallas Goedert- He was a main target for Hurts across the middle and will continue to be the large producer in an offense that always focusses on TE usage. With Ertz dealing with an injury Goedert may be in more use than normal.
Noah Fant- The Broncos need to have someone step up with Juedy out due to injury and the athletic TE needs more play so its an obvious pick.
Also in the mix: Gronk is gonna Gronk, Freiermuth is a stud and it is going to be very annoying typing his name weekly and misspelling each time.
Defense:
Denver Broncos- We love them this week against a lackluster Jags team. The young secondary may be able to get a pick or two from T Lawrence and I am not sure Urban is ready to scheme against pro defenses yet.
Also in mix: Bucs facing Atlanta (blowout city), Birds against 49ers (D -line is something special) and Cleveland Browns (Playing the Texans is alot easier than facing the Chiefs offense).
Magical Sleepy Night Night Sleepy Time Pick: Hasty stealing a TD for 49ers, Gainwell in a 50/50 workload in Philly (he impressed with his blocking ) , and Mike Williams (everyone has been burnt by him in the past at some point. Don't worry. he had the most targets and most catches in his career last week. Lock him and load him).
Contrarian take for DFS: Fantasy Chef Bonus Plays
#FantasyChef5foodgroups
Qb- Herbert
Rb- Sanders
Wr- Lamb
Te- Everett(had L Thomas when included)
Sleeper standout- Marshall Jr
Use these plays to differentiate. People are down on Herbert but he had two Tds dropped last week and clearly has a focus on Mike Williams in the new offense.
Sanders is still a forgotten back after last years underperformance and Gainwell playing more than expected last week has fantasy players expecting an even more reduced role for Sanders.
Lamb should be a popular play weekly but you can bundle him for a contrarian WE corps with Terrance Marshall Jr to make your lineup standout and slide up the standings in a GPP.
Everett is a nice play if you can't afford the monsters at the TE position and don't want to shop at the bottom of the barrel. The guy won't be a full stud but may get a decent game in and allow you to purchase other high end players….if he bombs this week Chet may stick to just the studs weekly and go contrarian elsewhere.
RIDE THE WAVE!!!!! GOOD LUCK!!!